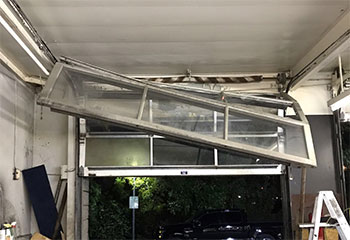 Garage Door Off Track
Customer Issue: One of the customer's tracks came loose, and some of the garage door's lower rollers slipped out.
Our Solution: Raising the garage door off of the loose tracks and separating it completely gave us room to work. After the tracks were moved back into alignment and carefully leveled, our crew screwed them tightly back into the frame and slid the door back in for reconnection.
Nora Chandasekhar
- Tri-City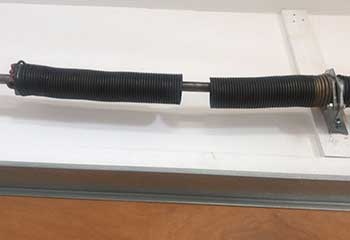 Torsion Spring Replacement
Customer Issue: Mr. Gould's garage door wouldn't open because of a broken spring.
Our Solution: Our technician removed the original spring and replaced it with a heavier-duty unit. He then tightening all components, checked the door's balance and made sure it worked properly.
Marc Gould
- San Luis Rey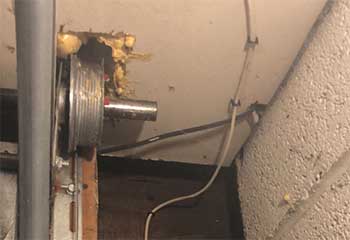 Garage Door Troubleshooting
Customer Issue: Garage door closing halfway.
Our Solution: Our quick check confirmed a cable was broken, so after disconnecting the opener, we removed the remaining pieces and installed a new cable of the same length, thickness and design. We ensured the door was even and moving smoothly up and down, with the cable rolling snugly around the drum.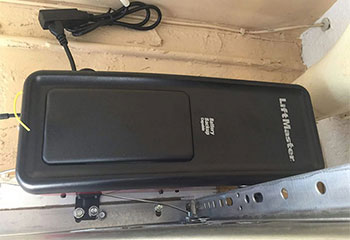 Opener Replacement
Customer Issue: The motor was faulty and beyond repair.
Our Solution: After confirming the motor had failed completely, we helped our customer choose a new LiftMaster 8010 belt drive opener and installed the motor, hardware, safety sensors and control panel, set up the travel limits and force and programmed the remote.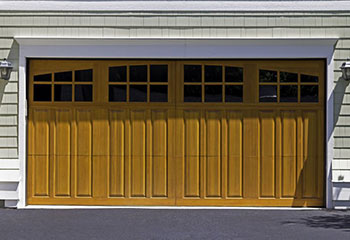 Amarr Door Installation
Customer Issue: Looking for a better garage door.
Our Solution: After we consulted Julia, she picked an Amarr Oak Summit garage door in carriage house style. Then we installed it using high-quality hardware, connected it to the opener and adjusted all settings.